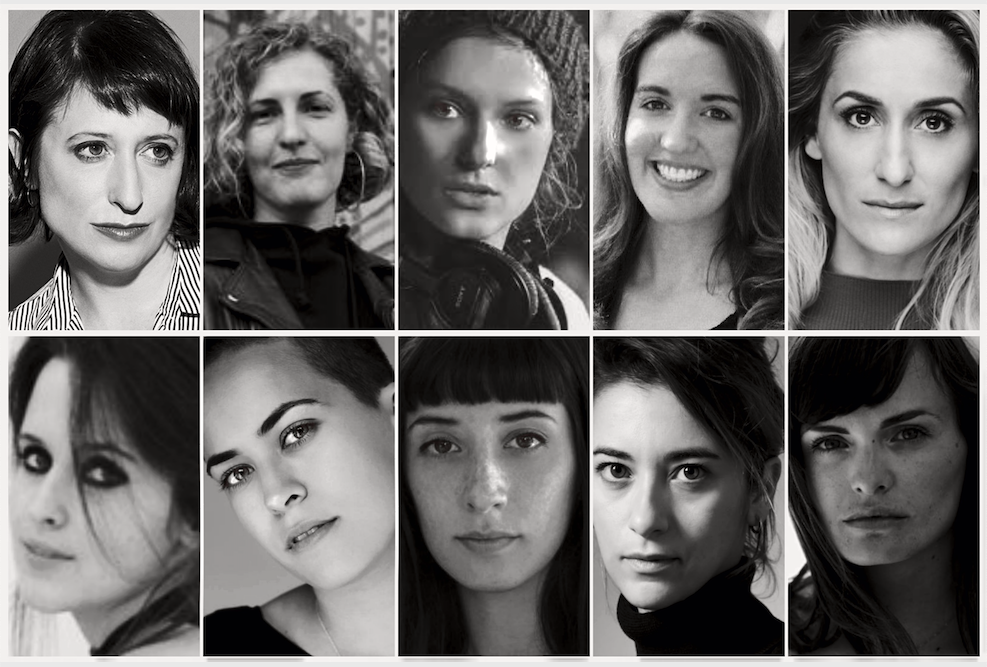 While Hollywood still has a gender disparity problem with women behind the camera, film festivals have usually been marginally better at celebrating female voices. These are some of those voices. Whether it's Goya-winner Carlota Pereda, Sundance-favourite Eliza Hittman, or a filmmaker you've never heard of, this list features some of the best female directors working in the world today. And now you can stream 10 of their films, totally free through the Pendance Library.
>
>


Piggy | Carlota Pereda | Spain
Winner of the Best Short Film Jury Award at Pendance 2019, and the recipient of the Goya Award for Best Short film in 2019, Piggy follows an overweight teen, Sara, as she's bullied by 3 classmates. One part horror, one part social commentary, all parts great cinema, 'Piggy' packs a lot of punch into its 15 minute runtime.
>

Emma | Clara Lezama | Uruguay
Winner of the Best Short Film Prize at Pendance 2017, Emma is a Lynchian nightmare in which a young woman must battle forces beyond her control to stay safe from a series of men at a strange hotel. 'Emma' uses sharp cinematography and set design to paint a story far larger than its paltry $2000 budget.

Aria | Myrsini Aristidou | Cyprus/France
Myrsini Aristidou's 'Aria' was a hit at Sundance and Venice before rocking audiences at Pendance in 2019 as part of the Deep Impact Shorts Showcase. On the surface, the story is ridiculously simple. A girl named Aria wishes for her dad to give her driving lessons. Instead, he pawns off a Chinese migrant seeking fake papers for her to look after. Aria isn't a surface film. There are layers to this story that are captured through the lens choices, frantic movement, brilliant editing and compelling performances from all 3 principal actors.
Forever's Gonna Start Tonight | Eliza Hittman | United States of America
'Beach Rats' director Eliza Hittman has gone on to become one of the most prominent female directors in the world. With multiple features sweeping the ranks at Sundance, it's hard to remember that one of our first introductions to Hittman was in this humanistic short film about a girl going out for a night on the town with her friends, and encountering a strange and ultimately relatable situation.

Maja | Marijana Jankovic | Serbia
This Tribeca 2019 selection follows a Serbian girl struggling to assimilate in her new Dutch school, battling the constant language barrier and the general awkwardness of being 6-years-old. How does she deal with her isolation from her classmates? She cleans. She cleans the table, mirror, and floors. And no one, including her teachers, can understand why.
>

Now Streaming on The Pendance Library

>

Brotherhood | Meryam Joobeur | Canada
When his son returns from an extended absence abroad with a new wife, a father becomes increasingly paranoid that his son has become radicalized by Islamic terrorists in Syria. An Oscar-nominated Canadian film, and arguably one of the three best Canadian short films of the last decade, 'Brotherhood' is a double entendre, and a massive showcase of filmmaking superpowers for Meryam Joobeur.

Ambi | Marija Apcevska | Macedonia
This deeply humanistic Hollyshorts and Tallgrass Film Festival selection screened at Pendance 2019. It's a slow-burning story about Sara and her older brother Deno, and the hellish existence they lead taking care of their alcoholic father. Simplicity lies in the smallest of things, and it's obvious that whatever they lack in parental guidance, Deno and Sara make up for in the bond they share with one another.

Space Girls | Carys Watford | United Kingdom
Originally made as part of the NASA short film challenge, 'Space Girls' went on to have a brilliant run on the festival circuit, playing at almost every festival in the continental United States before being picked up by online streaming giant Dust. The appeal is every bit as simple as the story itself. 4 little girls planning a secret mission to outer space. It's a tightly edited, touching short about childhood dreams, brought to life by an adult who managed to retain all of her childhood wonder.

Under Darkness | Caroline Friend | United States of America
Under Darkness is based on the true story of a Jewish woman who became a photographer to document the horrific atrocities of the Nazi movement and subsequent occupation. Joining with the Soviet resistance, she finds a way to document the present while speaking to future generations. That old statement rings true. Those who don't remember the past are doomed to repeat it.

Catastrophe | Jamille van Wijngaarden | The Netherlands
Catastrophe is the shortest film in Pendance history. But if you ask the people who watched it 3 years ago, they still remember it. All 2 minutes of it. There's a reason cats and birds should never be friends.