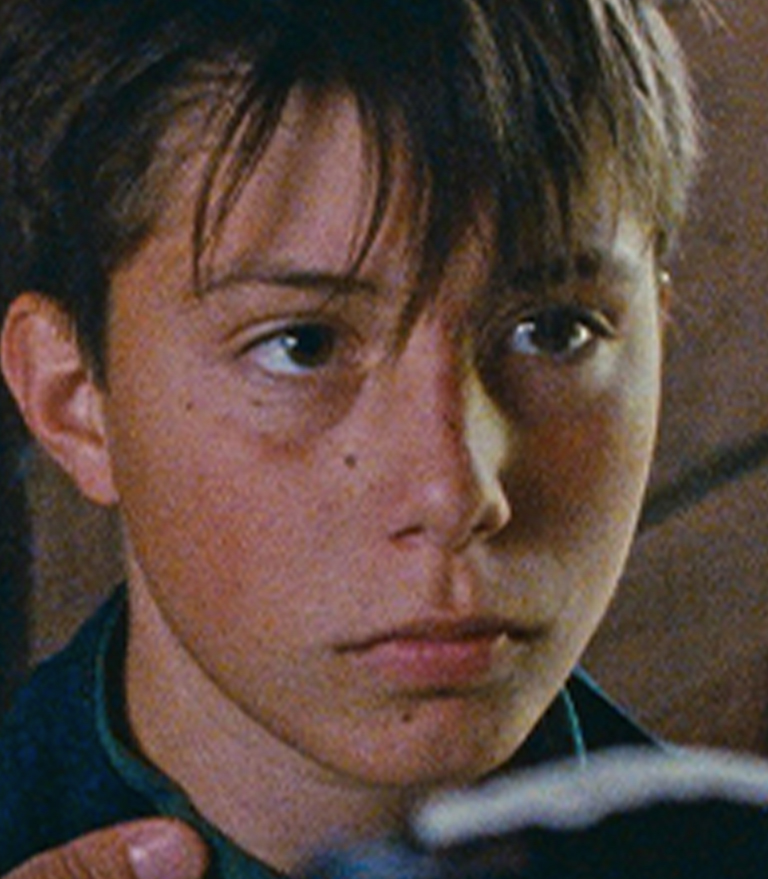 Pendace Returns to LIVE Screenings May 12-14th
The 6th Annual Pendance Film Festival features a return to in-person screenings. Pendance will take place May 12th through May 14th, 2023 in downtown Toronto at the Imagine Cinema Carlton, located at 20 Carlton St.  After two years of virtual screenings, we're very excited to welcome back live audiences to our temporary home in the heart of downtown. Pendance's sixth edition will feature 20 film selections from 2023, and 8 films from our 2022 lineup which are being given a live screening for the first time. TICKETS & PASSES NOW AVAILABLE VIA FILMFREEWAY
Browse individual short films here and features here.
---
NORTHERN LIGHTS MAY 12TH, 2023, 6PM 

7 Thought-provoking short films from the United States, United Kingdom and Canada, featuring stunning and light-hearted stop-motion, riveting and tense drama, and a heart-warming story about coming to terms with your inner child. The theme is self-actualization and it was the perfect way to return to the cinema after a 26-month hiatus.
A Natural Force by Gordon LePage
Sugar Babies by Harry Shaw
Rocket Fuel by Jessie Posthumus
Knots by Stephanie Sy
Ahu by Mahsa Razavi
Sonder by Zachary Zebrowitz
Mayonnaise by Eli Speigel
---
SWEET DISASTER  MAY 12TH, 2023, 8:30PM

2022 Best-Director winner Laura Lehmus's wonderful and funny Sweet Disaster has been a hit with audiences all over the world. A late-in-the-game pregnancy and the sudden ending of a relationship are not necessarily catastrophic by themselves. Combine the two, and it is like throwing fire accelerant on charcoal. Sweet Disaster is paired with the incredible short film You Never Talk About Your Dreams by Sarah Foulkes. 
---
STORY OVER EVERYTHING  MAY 13TH, 2022, 3PM

8 short films which will surely rock your senses from our 2022 lineup, including Best Short 2022 Winner Tundra by Jose Luis Ferrera, and Best Canadian Short Winner She Keeps Me by Erica Orifino.
Shark by Nash Edgarton
She Keeps Me by Erica Orofino
The Middle by Hanna Jovin & Adrian Morphy
Low Water Pressure by Francesco Felice
Barbara by Aidan Lesser
The Right Words by Adrian Moyse Dullin
Memory Makers by Mark Pagliaroli
Tundra by Jose Luis Ferrera
---
ASTRAKAN MAY 13TH, 2023, 6PM (Canadian Premiere)
Directed by David Depesseville. Samuel is a wild-looking twelve-year-old orphan who has been placed with a nanny, Marie, for several weeks. Marie, who is struggling between her feelings and her need for money, is married to Clément with whom she has two sons, Alexis and Dimitri. Very quickly Samuel will have to get to know this new family and their possible secrets. Paired with School Photo by Jonathan Norberg.
AS WE KNOW IT  MAY 13TH, 2023, 8PM (Canadian Premiere)

Josh Monkarsh's feature film starring Pam Grier, Chris Parnell, Mike Castle, Oliver Cooper and Taylor Blackwell is a funny, action-packed film about love, friendship and the end of the world. Set in Los Angeles, James Bishop, a struggling writer deals with a messy break up with the help of his best friend while trying to finish his latest book before the impending nuclear-zombie apocalypse. Paired with Monkey-Love, Please Hold by Greg Fox.
---
CONTEMPLATING THE WORLD  MAY 14TH, 2023, 2PM

6 brilliantly crafted short films from around the world that perfectly encapsulate what we mean when we say "cinema". From the French masterwork from Antoine Delelis Suicide Club' to Pendance alumni Nikola Polic's daring and unnerving Take Me, Anyplace, this block of shorts is sure to make you think and feel. This block is less about words, and more about the art of moving images.
From Fish to Moon by Kevin Contento
Take Me, Anyplace by Nikola Polic
Daysleeper by Enzo Smits
Night Stroll by Ori Birger
Night Visit by Mya Kaplan
Suicide Club by Antoine Delelis
---
EVERYBODY WANTS TO BE LOVED  MAY 14TH, 2023, 5PM

In honour of Mother's day, we present one of the most beautiful feature films of the year, in Katharina Woll's Everybody Wants to be Loved. A blisteringly hot summer day. Psychotherapist Ina notices something is wrong with her. But she doesn't have time to worry about it: Patients are waiting at the practice, her daughter is threatening to move in with her father, her boyfriend wants to emigrate to Finland, and her self-centered mother is celebrating her 70th birthday. Ina wants to please everyone. But then everything changes. The film is paired with two brilliant short films; Junior's Giant by Paula Brancati starring Canadian screen icon Eric Peterson, and one of the best-acted short films we've ever programmed, Off Side by Sophie Martin.
3 films by women, all centred on the theme of motherhood, on Mother's Day? Sign us up!
---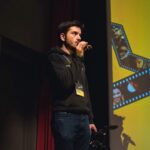 Robert Misovic is a Serbian-Canadian writer and director, the founder of the Pensare Films Studio in Toronto, and the festival director for the Pendance Film Festival. If you'd like to keep up with Rob on social media, you can find him on instagram @pensare.films or reach him directly at robert.misovic@pensarefilms.com