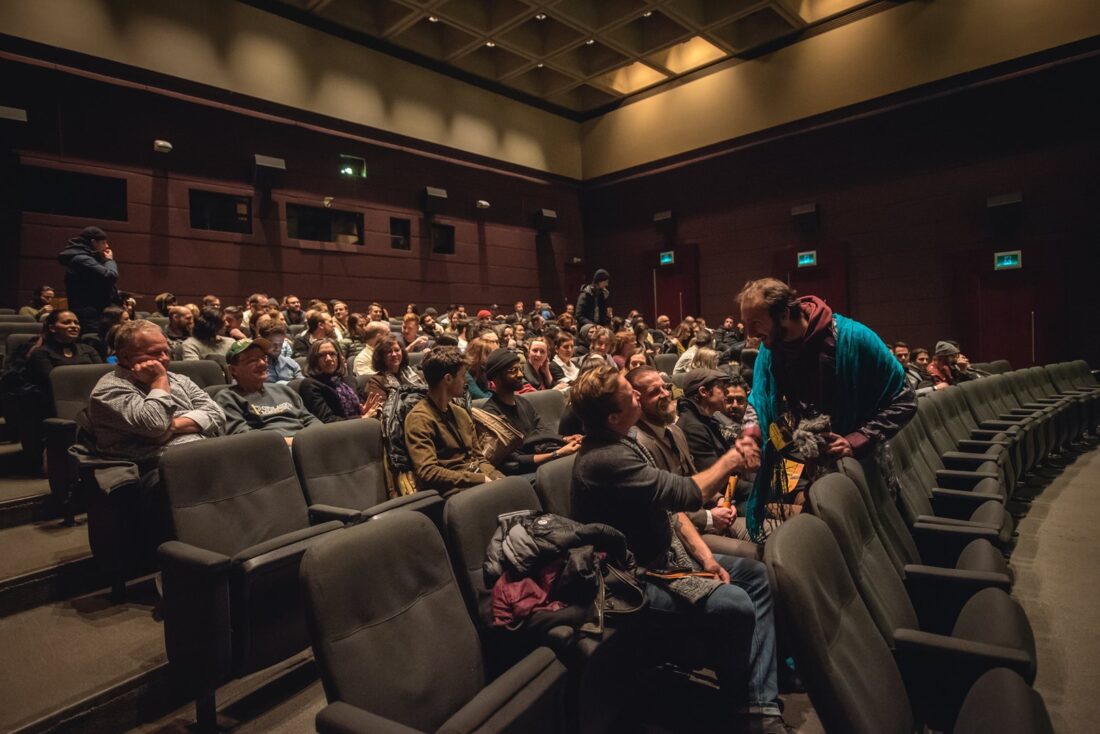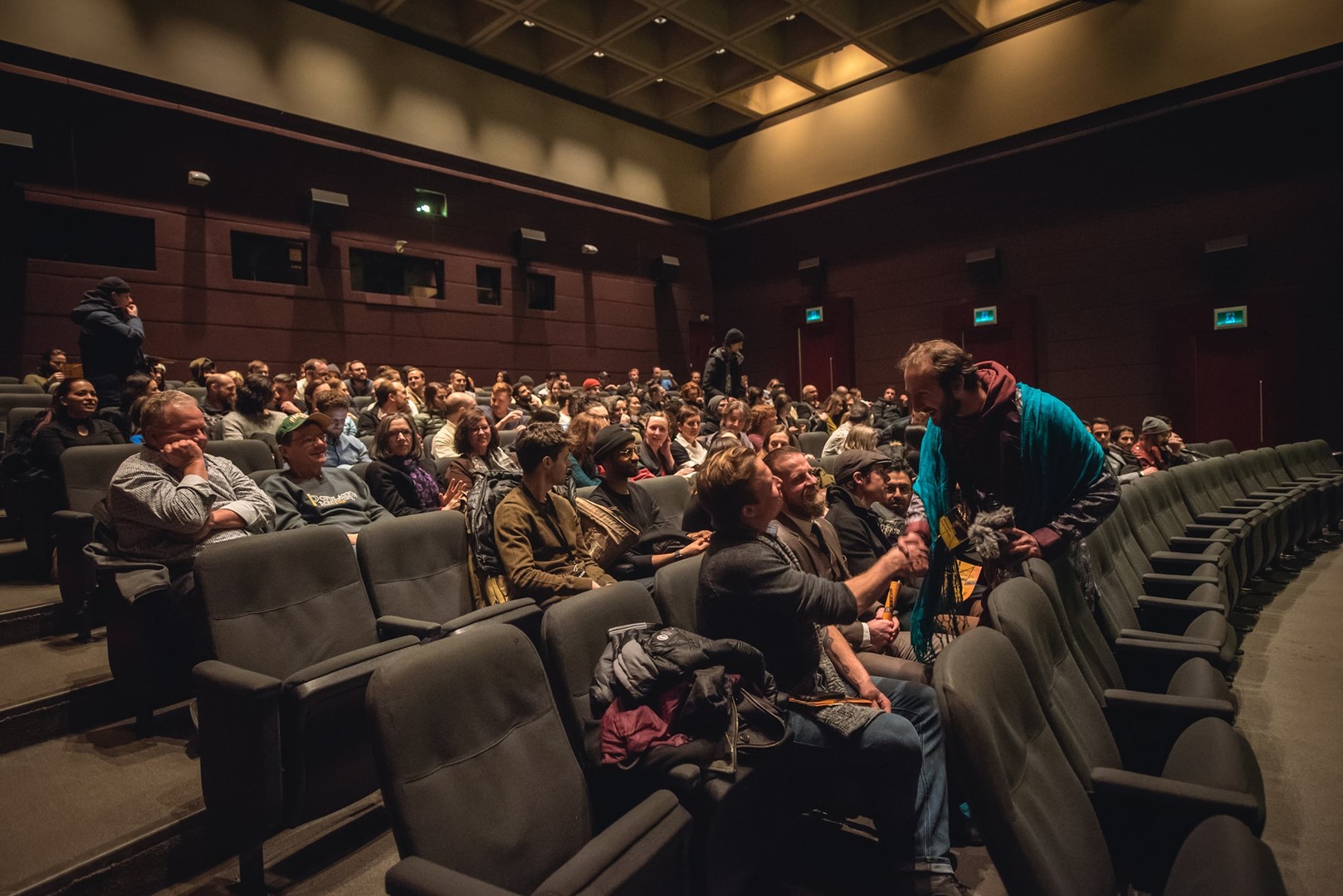 Submissions Open & 2024 Dates Announced
The Pendance Film Festival's 7th edition will take place February 22-February 25, 2024 in Toronto, Ontario. The planned venues include TIFF Bell Lightbox, Isabel Bader Theatre and the Carlton Cinema. After two years of virtual events and a scaled down 2023 event with a smaller program, Pendance returns to a full-form event. The event will feature p
anels, workshops, various socials, and industry events.
Submissions are now open for the 2024 festival exclusively via FilmFreeway.

*FOR PENDANCE LIBRARY RULES, PLEASE SCROLL TO THE BOTTOM*
MAIN COMPETITION RULES & SUBMISSIONS GUIDELINES
1) Only films completed after January 1st, 2021 are eligible for the festival.
2) Pendance maintains strict premiere requirements for features. Feature films which have previously screened in Ontario are not eligible to screen at Pendance. There are currently no premiere requirements for shorts.
3) STUDENT FEES are only for current film school students or filmmakers who made films while enrolled in film school. In order to qualify for a student fee, please be sure to upload a clear copy of a student ID on the attachments section of your filmmaker profile.
4) Please do not change the screener link address or password of your submission. If you do, please notify us immediately or you risk your film not being previewed and thus considered for the festival.
5) Films in a language other than English must be subtitled in English. We prefer subtitles be burned into the submission copy.
6) Pendance requires DCPs for exhibition. In the event that one is unavailable, we request a PRORES screener link so that we may create a DCP on your behalf.
7. All submission fees are non-refundable. If your film does not fit our submission guidelines, it will be disqualified.
8. Press Kits are requested, but not required. Trailers are however required. If your film is selected, and a trailer is not available, Pendance may, on your behalf, create a clip no longer than 60 seconds for promotional purposes only.
9. The final date to withdraw a selected film from the festival is January 10th, 2024. This is to clear up any premiere conflicts. After this period, you may not withdraw the film for any reason, including disputes over screening fees. If a selected filmmaker is unresponsive, Pendance cannot guarantee that this will result in automatic disqualification and the film may still end up screening.
10. Films must not be available online or be publicly available in the United States or Canada during the week leading up to the festival. Due to the COVID-19 pandemic, the film may have screened online as part of another festival. Due to the pandemic, exceptions will be made for short films that are available via paid streaming services.
11. If a selected film does not submit materials in time, and materials are not available, Pendance may opt to select the film but not screen it.
Filmmakers are encouraged to attend the festival if we're allowed under Canadian guidelines to have a live event.
In the event of a live event, if you're selected and intend to attend the event, please get in touch with us as soon as possible so we can arrange for complimentary passes and gala tickets. The festival provides 2-nights stay at a hotel downtown to short filmmakers selected, and a limited airfare credit as well as 2-nights stay for features filmmakers.
PENDANCE LIBRARY RULES & GUIDELINES
The Pendance Library is a tightly curated online library of some of the best independent films from around the world. New in 2022, filmmakers can submit directly for a library selection through FilmFreeway. All films officially selected to Pendance are automatically eligible for the Pendance Library once they become publicly available.
Check the library here: www.pendancefilmfestival.ca/pendance-library
A) There are no completion date restrictions for Library selections. Any film under 200 minutes is eligible for the Pendance Library.
B) All library selections must be available via a direct link to a vimeo screener. The screener must be made public, and cannot be password protected while the film remains in the Pendance Library.
C) Pendance requests all film stay on our library platform for a minimum of a year.
D) Films selected to the library are not eligible for official selection to the festival.
BY SUBMITTING THE MATERIAL, THE APPLICANT HEREBY AGREES TO INDEMNIFY, HOLD HARMLESS, AND DEFEND THE FESTIVAL, ITS EMPLOYEES, DIRECTORS, REPRESENTATIVES, AND AFFILIATES FROM ANY LIABILITY, CLAIMS, AND DAMAGES IN CONNECTION WITH THE SUBMISSION AND FROM ANY FEES AND EXPENSES, INCLUDING BUT NOT LIMITED TO REASONABLE ATTORNEYS' FEES, THAT ANY OF THEM MAY INCUR IN CONNECTION THEREWITH.
Additional Information
We strongly encourage filmmakers to submit their film only after it is fully finished and will judge each submission as a completed work, whether it is or not. Once a film is entered, we will not update the submission with a more recent cut. That said, because Pendance's focus is primarily on story and writing, minor technical changes will not affect the final decision of any film. Should the film be accepted to play during Pendance, the filmmaker will have the opportunity to supply the festival with their most recent version.
*PENDANCE PRESS: We are often asked for private screeners to review ahead of and after the screenings to generate positive publicity. The list of media are widely known and reputable. If you do not wish for your screener to be reviewed by the press via private link, or if you'd prefer to handle publicity on your own film, please specify this upon selection.
*GENRE RESTRICTIONS: While we're open to all genres, if your film features excessive violence, gore, nudity or sexuality, please email to the festival before submitting to confirm it is eligible.