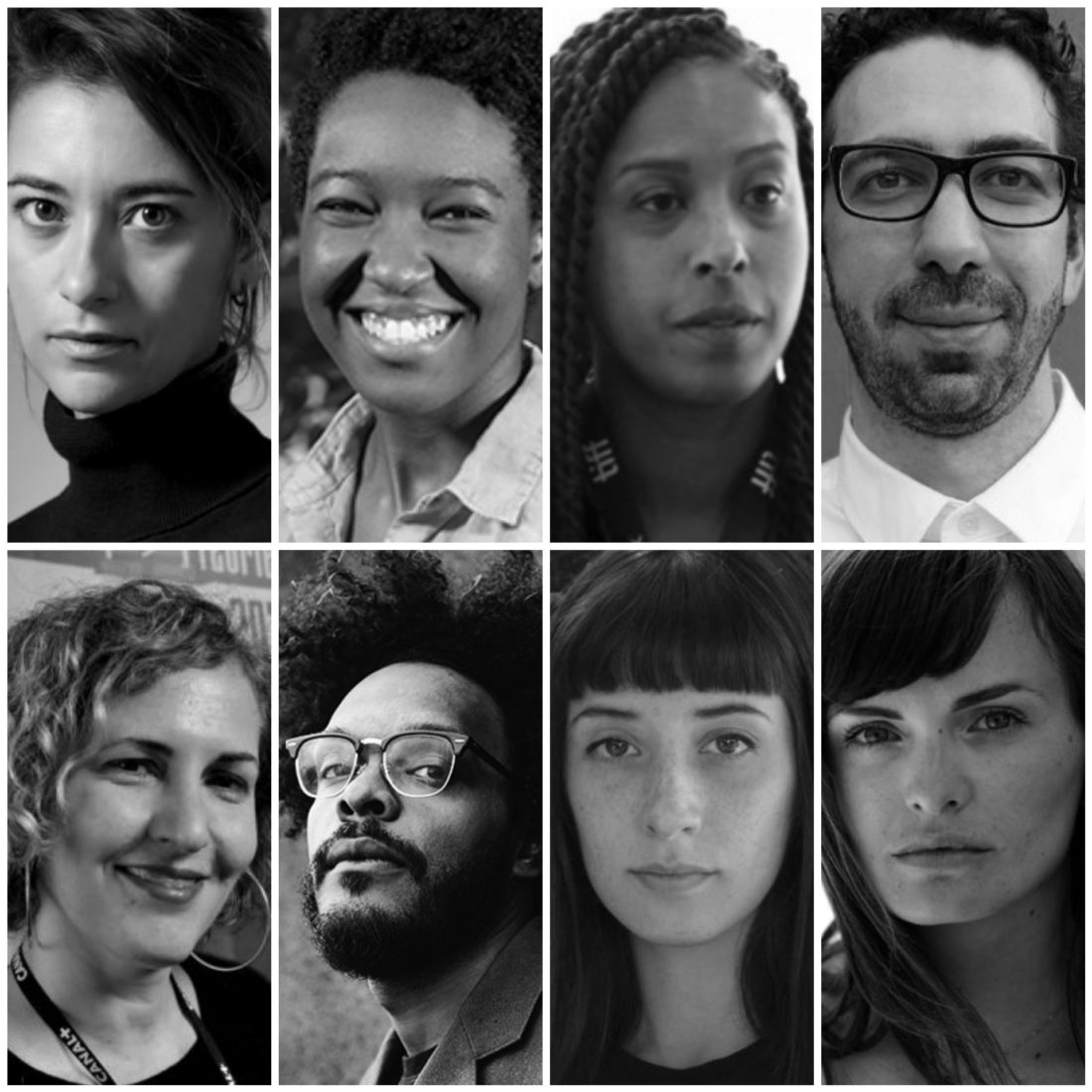 Pendance Announces Short Film Jury for 2020
The Pendance Film Festival is proud to welcome eight wonderful additions to the Short Film Jury for 2020.
The Jury is comprised of Robyn Citizen (TIFF Short Cuts Programmer), Alexandra Mitchell (Austin Film Festival Programmer) and Pendance alums; Mauro Mueller, Myrsini Aristidou, Carlota Pereda, Marija Apcevska, Cam Be, and Clara Lezama.
Robyn Citizen is a film and media scholar on ethno-racial and national identity, and the horror and sci-fi genres. In 2018, she joined the programming teams for the Toronto International Film Festival and the Human Rights Film Festival. From 2012 to 2017 she was a lecturer in the Department of Asian Studies and the Department of Theatre and Film at the University of British Columbia. Recently, Citizen was a featured writer and panelist at the Emergence Symposium's Black to the Future program, on the themes and cultural impact of Afrofuturism.
Mauro Mueller is an independent Swiss-Mexican narrative filmmaker and a member of the Academy of Motion Pictures Arts and Sciences. He is best known for directing the short films A World for Raúl which won the Student Academy Award for 2013, Dear Chickens (which had its Canadian premiere at Pendance 2019) and producing the feature film Copenhagen, and the Mexican feature In Times of Rain. He co-founded Fidelio Films alongside Columbia University alums Mark Raso, David Figueroa García, and Mauricio Leiva-Cock in 2010.
Myrsini Aristidou is an award-winning filmmaker based between Paris and Cyprus. She graduated with an MFA in Film Directing from NYU Tisch School of the Arts in 2017, and holds a BFA in Film and History of Art from Pratt Institute in New York. Her short film Aria premiered at the the 74th Venice Film Festival, and continued to screen at Sundance. Her previous short film Semele premiered at the Toronto International Film Festival in 2015 and won the Berlinale Short Film Special Prize of the Generation Kplus International Jury.
Alexandra "Alex" Mitchell was born and raised in St. Louis, Missouri. After graduating from Washington University with a B.A. in Film & Media Studies, she made the trek down 'south' with the dream of working at Austin Film Festival. She made it! After serving as a Conference intern, Registration Director, and recently the Project Manager, Alex is honored to serve as the Shorts Programmer in the Film Department. When Alex is not watching films and reading up on the industry, she is eating brunch and playing board games.
Carlota Pereda is an award-winning Spanish director and screenwriter. She has worked on various television productions. She is known for directing Las Ninas Rubias (The Blonde Girls) in 2016 and Cerdita (Piggy) in 2018. Both films earned international acclaim, with the latter winning the Goya. Piggy won the Jury Award for Best Short Film at Pendance 2019.
Marija Apcevska is a Macedonian filmmaker. She graduated from the Academy of Dramatic Arts, Skopje. She continued her education at the New York Film Academy, LA, California with an MFA in filmmaking. Her short film Bardo premiered at Berlinale. Her short film Ambi was included in Cineuropa Shorts selection of Top Five European Shorts of 2017.
Cam Be studied at the New York Film Academy and Columbia College in Chicago. Cam has interviewed and documented iconic artists such as Maya Angelou, Lauryn Hill, Common, among others. He received an Emmy award as a producer for About Last Night in 2012. He's best known for his feature-documentary The Exchange, and his short doc Where Flowers Bloom (2018).
Clara Lezama is a 25 year-old filmmaker from Montevideo, Uruguay. She graduated from Escuela de Cine del Uruguay in 2016 and has worked as a director, editor and AD. Her short film Emma won best short film at FIEC, the Festival Piriápolis de Película, and Pendance 2017. She participated in Cinemademare in 2017, and currently works for Cinemateca Uruguaya.