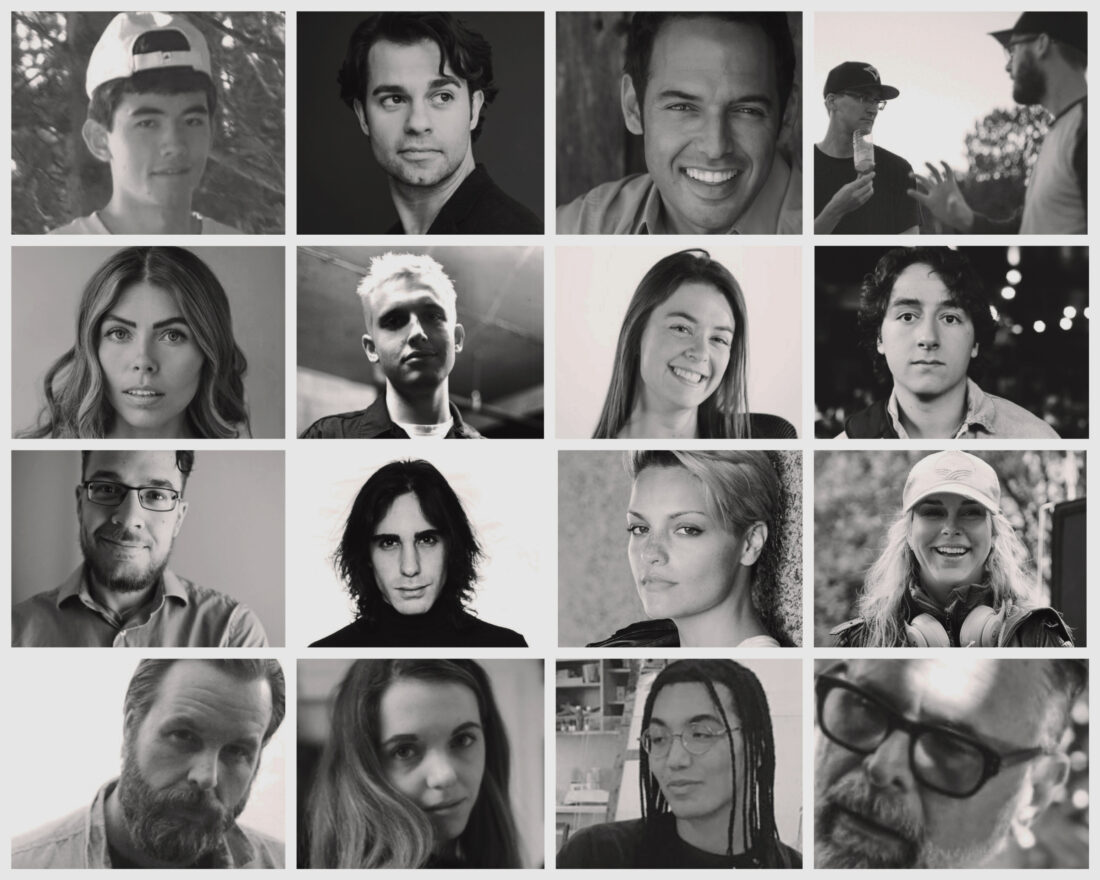 A Record-Setting 17 Canadian Directors Heading to Pendance 2021
Short films have always been a huge part of our programming at Pendance, and as the festival goes virtual in 2021 for the first time, we were bound to break a few records. Fun Fact: there are more Canadians selected to Pendance 2021 than there have been from 2017-2020 combined—and they're all worth talking about.
Fighter by Toronto-based documentarian Meagan Brown is Canada's sole short doc at Pendance 2021. Meagan turns the camera on her own family—three generations of firefighters—and asks them why they do what they do. It's deeply honest and hits a high note on the climax.
Cliff Skelton's Not Your Average Bear follows a middle-aged man attempting a daring and ingenious heist to escape a mountain of debt and his mother's piling medical bills. It's a reasonably smart film that is one part action-thriller, another part underdog-comedy.
Savage Breakup is a masterclass in why tension and comedy make good bedfellows.  The film marks Jaclyn Vogl's directorial debut and it's an early indication of good things to come from the team at Hysterical Hearts Collective—a Toronto production company led by Vogl, Sarah Slywchuk, Nora Smith and Melissa Paulson.
The shortest Canadian film comes from one of Canada's funniest personalities—Gemini award-winner Shaun Majumder with Truth Hurtz. It's 3 minutes long and it's clear from the first twelve seconds that Majumder just understands comedic beats.
And finally, while it's not strictly a comedy, Aris Athanasopoulos' Lloyd Loses Everything might be one of the funniest shorts we've ever seen at Pendance. It's incredibly paced, so well-acted, and features commanding performances from Mickey Milan and Jenny Raven (Black Mirror, Kim's Convenience).
Switching gears to sci-fi, Vancouver's Christie Will Wolf and former-Torontonian-turned-Vancouverite Camille Hollett-French are coming to Pendance with Her Coming and FREYA, respectively.
Her Coming starring Chelsea Hobbs examines a future where men are gone and female leaders rule a conflict-free world, while FREYA imagines a dystopian future in which the state and social media operate as one. Both films are visually breathtaking and massive accomplishments in production design and storytelling.
Canada's Got Talent
Switching from the west coast, it turns out Quebec's got a gem on the rise as well. You'd assume when a 22-year-old decides to direct, produce, write, edit, sound-design and act in his own project that the project would be unfathomably bad—but apparently, if you're gifted and work hard enough, things turn out just fine. This film is ridiculously good.
It might give you an anxiety attack, but Ryan Terk's There's Nothing You Can Do is an absolutely pure adrenaline rush and a commendable short film. At 27 minutes, it's the second longest short ever selected to Pendance.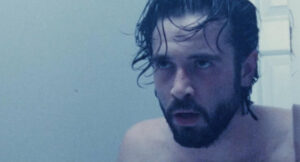 A familiar face—Pendance alumni Michael Alexander Uccello follows up Pendance 2020 selection Dreamcatcher with his new shot-on-16mm-short film The Man Who Became Everything. It's a moody sci-fi film that earns some serious style points.
Noah Brown's stunning animated short The Wireman is ethereal, open-ended, and a remarkable accomplishment relative to its paltry budget. It joins a host of international animation films that are absolutely the strongest we've ever had and totally holds its own.
If there's one short film that's sure to make you cry, it's probably Christian Bunea's Pacaroni, which follows a teenage boy's attempts to salvage the last remnant's of his mother's homemade pasta following her sudden death. Bunea's sense of pacing and visual literacy are well beyond his years.
Another Canadian foray into the sci-fi genre, Douglas Gibbens' Departure takes us to a future where an uninhabitable earth leads humanity to make a mass exodus to Mars. The gorgeous production design by A.K. Shand is complimented by Pendance alumni Matt Kinahan's (The Sunset Channel) dazzling score and writer-actress Konstantina Mantelos' strong performance.
Ace McCallum's And He Was Gone is a suspenseful dramatic short. The setup is simple enough—a young boy sees a man through his kitchen window. He smiles at the man to let us know the man is fine, and the music lets us know that he's anything but.
Giran Findlay probably wasn't thinking about pandemic protocols when he wrote Line—a Kafkaesque short film about the lunacy of bureaucracy—but he might have inadvertently made a film that stands as the perfect metaphor for the past 12 months.
A man is forced to wait behind a white line to get out of an empty room—only to realize that every time he gets out, he comes right back in. Sounds like grocery stores in 2020 to us!
Shifting back to familiar faces, Pendance goers probably remember Molly Shears from Pendance 2020—she was one of the 10 filmmakers selected to our first-ever Pendance directors lab. In her latest short film Middle of Nowhere, she tackles grief through the lens of a young girl and her brother reeling from the sudden loss of their older brother. It's a smart film and is an assured entry from a director on the rise.
The final Canadian short at Pendance is Right Side Down by the Jefferies Brothers—perfectly capturing the collective feeling of having the world flipped upside down by literally having a protagonist who was born and lives upside down. There are no words to explain why he's born upside down, but the cinematography and music absolutely speak for themselves.
With much of the world closed, it has never felt quite as small and connected as it does today. We're excited that home-grown artists from across the country will share the platform with 29 of the best filmmakers from across 5 continents. You can check out the full list of shorts selected to Pendance 2021 here. 
---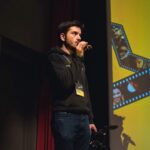 Robert Misovic is a Serbian-Canadian writer and director, the founder of the Pensare Films Studio in Toronto, and the festival director for the Pendance Film Festival. If you'd like to keep up with Rob on social media, you can find him on instagram @pensare.films or reach him directly at robert.misovic@pensarefilms.com