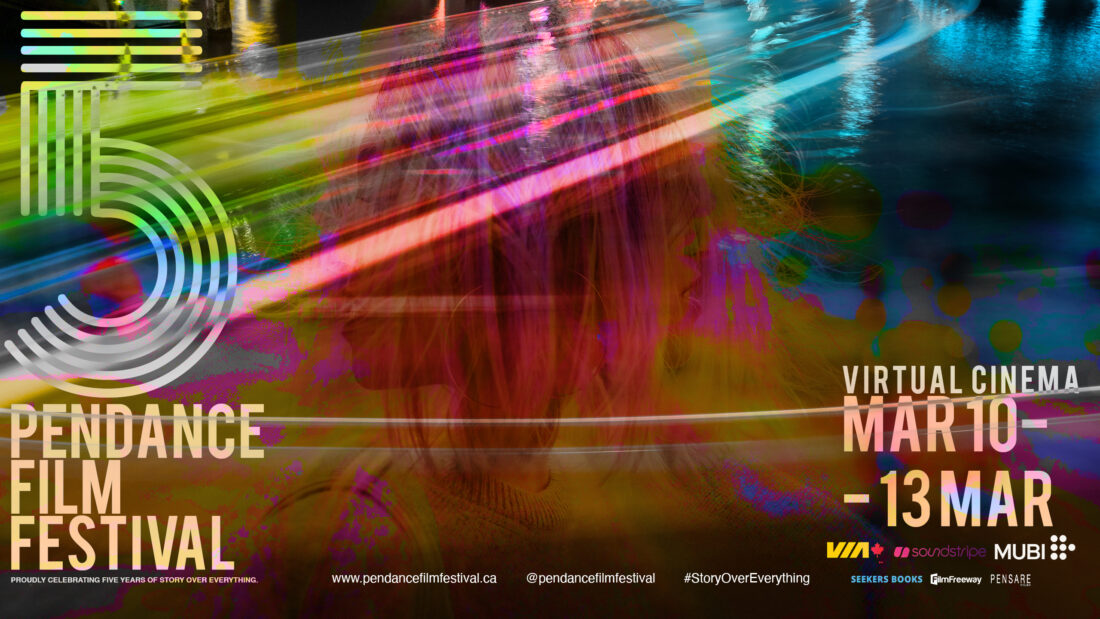 Pendance Announces 2022 Schedule
61 Films Coming to Ontario, Canada at the Pendance Film Festival March 10-13th, Virtually
Feature Films Lineups 
The features programme at Pendance 2022 features a diverse range of genres and languages; films from the United States, Japan, China, Germany, Austria, Italy and the Netherlands make up the nine selections, six of which are making Canadian Premieres
Short Films Lineups 
The short film lineup features fifty-two incredible films from around the world divided into eight screening blocks.
LMFAO Shorts' hilarious lineup starts with Carlos Gomez Trigo's sci-fi comedy Survivers and Daniel Christpherson's Swan Song and ends with Dominik Hartl's Austrian comedy The Washing Machine, and Nash Edgerton's Shark, starring Rose Byrne.
Through Her Eyes is a section by female directors. The block features work by prominent emerging talents Erica Orofino, Pom Bunsermvicha, Mya Kaplan, Huma Hussain, Zou Jing, and Isabella Margara.
Cinema Mon Amour features the world premiere of Hanna Jovin and Adrian Morphy's The Middle, Joe Perry's stunning Nobody's Boy, We Won't Forget by Lucas Eberl and Edgar Morais, and Jose Luis Aparicio's Tundra which screened at Sundance 2022 among several other incredible films.
Copenhagen to Vienna is a short block featuring three longer shorts from Austria and Denmark. The block celebrates three of Europe's brightest female voices; Julia Reiter, Lisa Hasenhutl, and Tone Ottilie.
So Much Drama features three incredible Canadian talents showcasing their work; Barbara by Aidan Lesser, Louise from 9 to 5 by Julien G. Marcotte, and The Way of Mourning by Matthew Segal. Joining the Canadian films are Nestor Ruiz Medina's El Metodo, Adrian Moyse Dullin's The Right Words, and Oscar nominee The Letter Room by Elvira Lind.
StoryOverEverything features documentaries and animated shorts, including Adjusting by Dejan Petrovic, Naya by Sebastian Mulder, and two excellent animated entries from Canada; Memory Makers by Mark Pagliaroli, and Forgotten by Mawrgan Shaw.
Pendance Midnight features Cutter by Dan Repp and Lindsay Young, All Night Long by Eric Scabar, Wild Will by Alan King, Visitors by Kenichi Ugana, My Condition by Coke Arijo, Behind by Yili Li, and a sci-fi film by Adnan Siddique, Last and First Woman.
Finally, New Voices is Pendance's out-of-competition selection, showcasing emerging talents from around the world. Canadian talents Francesco Filice, Melisa Sahin, James Salmon and Luisa Maria Gonzalez join international filmmakers from Spain, the United States and France.
Workshops and Panels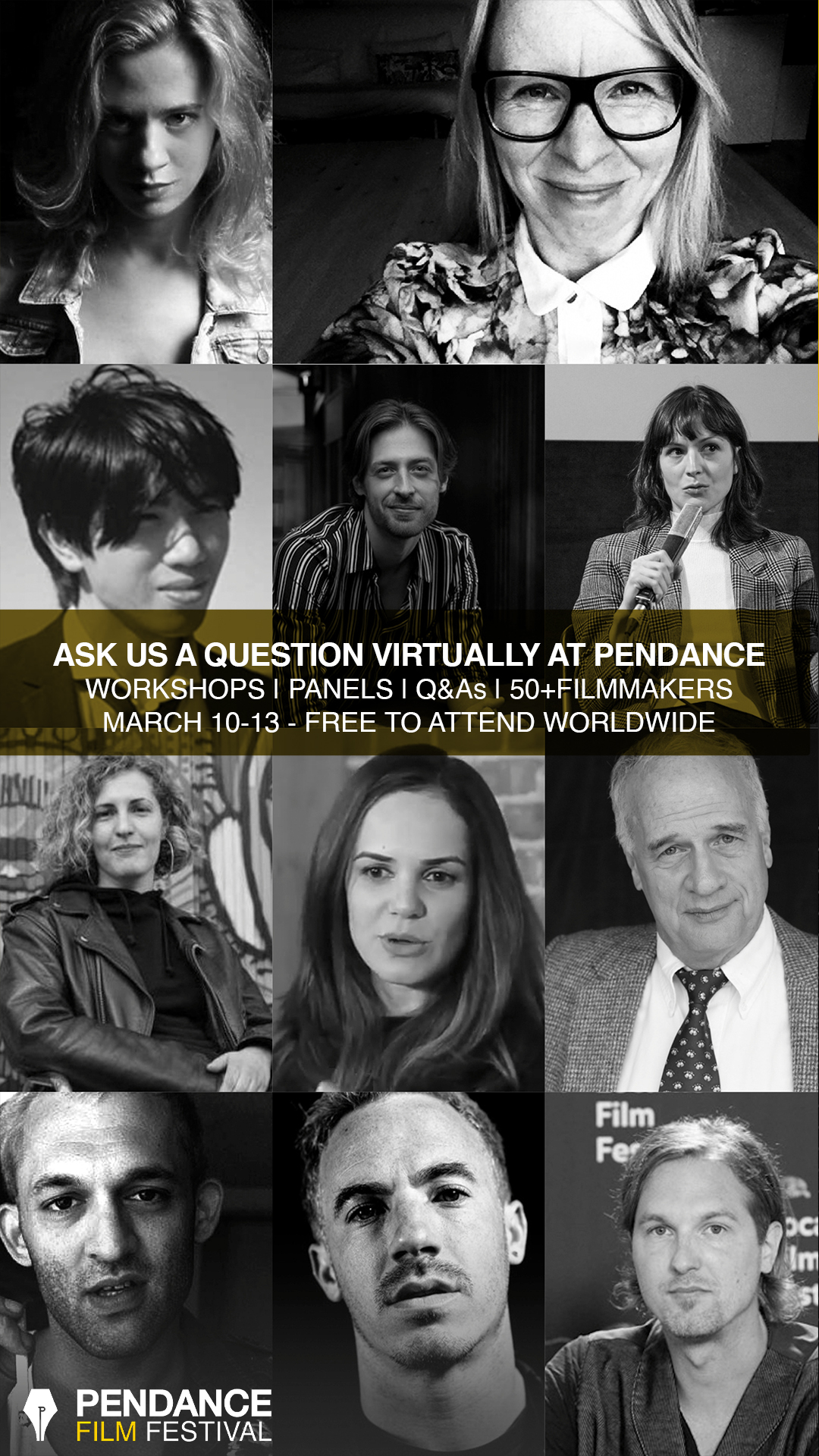 Pendance will feature over 50 speakers live appearing for Q&As and to lead workshops and speak on various panels. All events are broadcast live on YouTube and are free to attend from around the world.
Straeon Acting Studios founders Isabel Farias and Jock MacDonald lead a workshop on Directing Actors, Sasha K. Gordon discusses overcoming PTSD through Art and the situation in Ukraine, and Carlota Pereda deconstructs her Sundance 2022 standout feature film Cerdita. 
Scott Monahan and Dakota Loesch discuss how they made a festival-winning feature in 5 days, Ethan Eng discusses how he became the youngest filmmaker selected to the features competition at Slamdance in 2022 with Therapy Dogs, and Erin Vassilopoulos and Chris Mutton lead a panel on film editing.  
Here's the schedule 
Check Short Films Here

Check Festival Teaser Here 
Here's a quick way to see what's coming