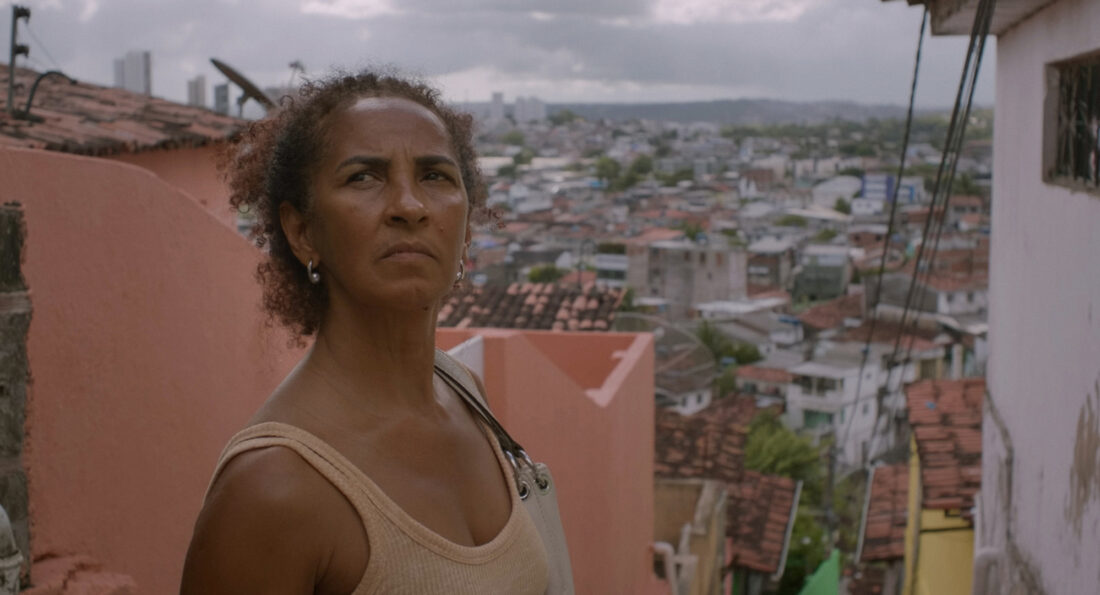 28 Directors from 5 Continents Headline the International Shorts Programme at Pendance 2021
The international shorts selections at Pendance are one of the highlights each year. As a festival that's always seeking and open to programming films from anywhere and everywhere—there are always a handful of short films that come to Pendance as their first or only North American festival.
For the full festival schedule, you can check here. In this article, we take you through each international short film selected to Pendance using the comprehensive notes from the programmers who selected them.
The Bears on Pine Ridge by Noel Bass – Friday, March 26, 12pm + Sunday March 28, 12pm

At 40 minutes—the film is either the longest short film or the shortest feature film in Pendance history—in either case it's a record that's unlikely to be touched for a few years—it's a really special film. Unlike other short films, it will screen solo to open Pendance 2021.
Bass takes an unflinching dive into the Pine Ridge Indian Reservation in South Dakota, which declared a State of Emergency as youth suicide rates jumped to the highest levels in the country.
Director Noel Bass will be live for the Q&A after the screening where he will join a panel of others on the topic of suicide among Native populations, what barriers to support youngsters face, and what needs to change.
The Bears on Pine Ridge had its World Premiere earlier this year at the Academy Award®-Qualifying Big Sky Documentary Film Festival and will have its Canadian Premiere at 12pm on Friday, March 26th at Pendance. The film screens again at 12pm on Sunday, March 28th. Noah Bass is expected to join the Q&A for a panel discussion about the film and its message. Watch Trailer
#StoryOverEverything Shorts Showcase – Friday, March 26, 2021, 2pm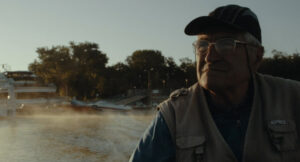 #StoryOverEverything is a short block devoted to documentaries and true stories—starting with Blue Frontier by Ivan Milosavljević—which had its North American Premiere at the Big Sky Documentary festival earlier this year. A co-production between Serbia and Slovenia—the documentary follows an elderly fisherman as he seeks to catch a sea giant—the largest fish in the Danube River.
Each morning he wakes up and heads to the river—clapping at the surface of the water with a hand-carved piece of wood, longing to meet the creature just once before one of them dies.
Featuring some stunning cinematography, and hyper-focused pacing, the film serves as a visually powerful allegory that any dreamer could relate to. Trailer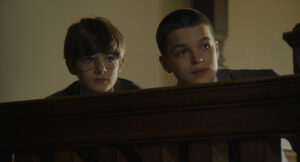 School Ties by Oscar Albert is a visually compelling dramatic short about lost innocence. Two boys help a friend in need after he runs away from the nearby boarding school—building him a makeshift tent and sneaking him food whenever they can.
It's rare to have child actors deliver such even performances, and the impressive attention to wardrobe and set design goes a very long way in terms of world building.
At the heart of the film is the question that is asked repeatedly—why did he run away in the first place? Albert leaves that to the viewer to decide. Trailer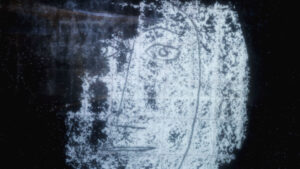 Maalbeek is an animated/experimental film, which challenges the very notion of what a documentary is. Director Ismaël Joffroy Chandoutis examines the notion of remembering and forgetting by exploring the tragic 2016 Maalbeek metro bombing in Brussels—which killed 32 civilians, three perpetrators and injured over 300 others.
The film dives into one of those survivors—Sabine—who has severe amnesia about the event. She remembers it in bits and fragments unlike those around her who've formed their memories of the horrific event through news footage and second-hand accounts.
The film examines the notion of memories and how they influence feelings and perspectives—and perhaps how losing our memories allows us to actually move forward.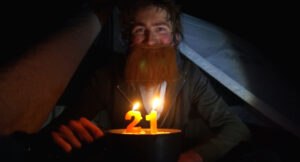 On a much-needed lighter note, we move to Thomas Sandler's highly enjoyable documentary about Edward Pratt—a young man who unicycled around the world. At the heart of Sandler's short film is one question, which he asks repeatedly—why did Ed do it?
The Curiosity of Edward Pratt invites the viewer to open their minds to bigger ideas. Ed's story is every bit as fascinating as it is inspiring. You can watch a bit about Ed and the 22,000 miles he cycled via this video.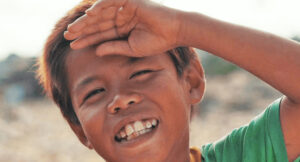 There's a juxtaposition at the heart of Guillermo and Javier Fesser de Petino's The Invisible Monster—how can a film about such a heartbreaking topic be this gorgeous? Both brothers are masterful and accomplished Spanish filmmakers with a list of career accomplishments so long it would span the length of this article to list them.
Their 29-minute short film ventures far east to the Philippines and follows an 8-year-old-boy Aminodin and his family as they navigate the hardships of living in the Papandayan dump with a central focus on exploring the topic of world hunger.
Jairo Iglesias' cinematography—which earned the film an in-competition Selection at Camerimage 2020 in Poland elevates this film into masterpiece territory.
Pendance Midnight Shorts Showcase – Friday, March 26, 2021, 11pm.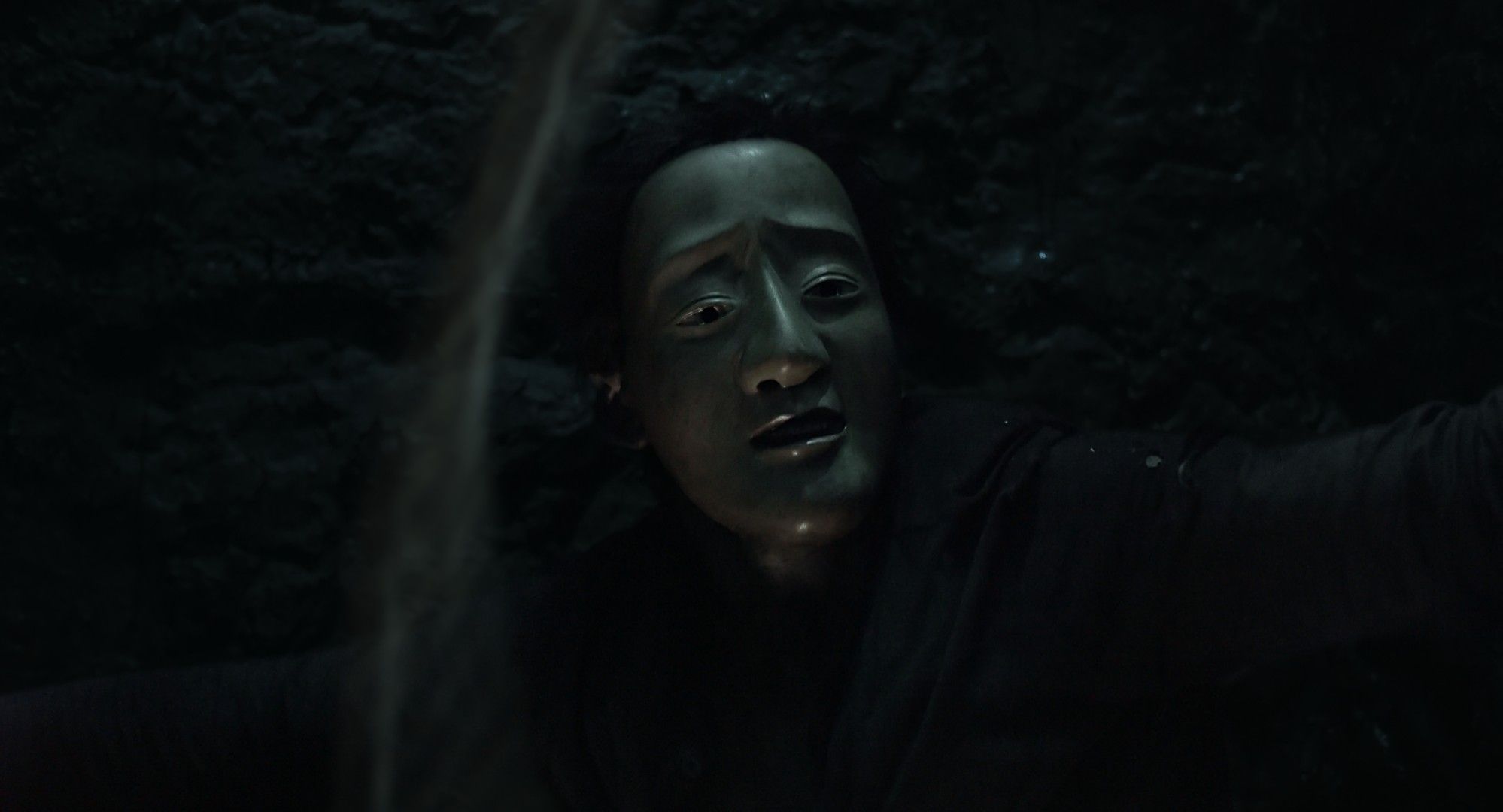 Pendance Midnight is back and it's edgier than ever. Screening at 11pm on March 26th, The Midnight Shorts showcase begins with Special Selection The Fall, by Under the Skin director Jonathan Glazer. At just over 6 minutes, the film packs a haunting punch.
Inspired by The Sleep of Reason Produces Monsters—an etching by Francisco Goya, the film takes a surrealist approach, which feels a bit like a live-action representation of a Goya painting.
A man clings to a tree for dear life as strangers wearing masks attempt to rattle him free. The title leaves little to the imagination regarding what happens next—the fall.
As the mob descends on the fallen man, they force him to pose for a picture—a decision Glazer states was inspired by a photo Eric Trump and Donald Trump JR. took next to the carcass of a defenceless leopard.
It's one of the strongest short films of the past decade and one that's likely to have a strong and bitter aftertaste.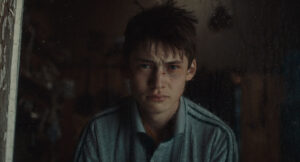 Rob Stanton-Cook's Kilter examines generational trauma through a poetic lens. To call the film's cinematography by Aaron McLisky excellent would be an understatement—it's one of the most visually dazzling shorts of the year.
It uses smart cuts and breathtaking locations to tell the story of a young man haunted by abuse at the hands of his father and a disconnection he feels from his younger self.
The film's deeper messaging exploring toxic masculinity is represented by the radical physical transformation the character makes, and the constant visions he has of himself as a child which blur the line between dreams and reality.
Words are never spoken—and with a clear sense for visual storytelling and probably one of the better cinematographers in the world behind the camera, they aren't really missed.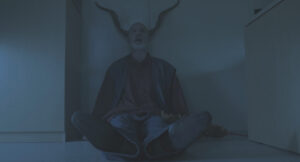 We had a strange Greek entry in the Midnight block in 2019 with Fake News, and 2021 re-welcomes Greece to Pendance Midnight with Take It And End It by Kirineos Papadimatos. The film is a delightfully allegorical tale about a butcher who refuses to kill a veal he's grown to view as his own child.
To say anymore would be to ruin the film, but it's absolutely a dream fit in the middle of this block.
There will be MONSTERS is a 5-minute short film by Pendance alumnus Carlota Pereda—winner of the Best Short Film Award in 2019 for her film Piggy.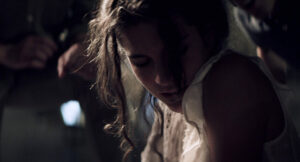 Her most recent film brings us to a summer night in Spain as a clearly intoxicated woman sits on a bench trying to gather herself. As she's approached by a group of rowdy men looking to have a few laughs—and much more—at her expense, the story turns from mildly uncomfortable to absolutely horrifying.
Pereda is a master of suspense and tension—the camera always holds to raise the nerves at the perfect boiling temperature. There's always a twist—and it's always a good one. Trailer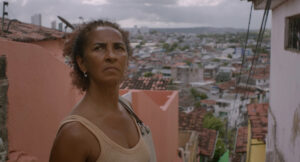 Matheus Farias and Enock Carvalho bring the audience to Brazil in their Sundance 2021-selection Unliveable. The 20-minute short film follows a woman desperately in search for answers after her daughter—a trans woman—goes missing.
Seeking answers and support from those who knew her daughter best, the film explores a mother's grief and the rampant social issue of violence against transgendered individuals in Brazil.
While at the surface, this feels like an odd fit for the midnight block, you may comprehend the reasoning a bit better in the film's final act.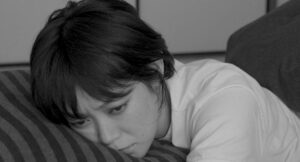 Closing out Pendance Midnight, Japanese filmmaker Ken'ichi Ugana brings us the weirdest short film in Pendance's 4-year history.
Extraneous Matter is an unflinching, erotically charged and surrealist look at a sexless woman's longing for affection from her disinterested partner. The film takes a sharp turn as she finds a solution to her woes in her bedroom closet.
Like Pereda and Glazer, Ugana absolutely understands how to hold a frame to manipulate the audience. No one's going to bed after watching this film.

Through Her EYES Shorts Showcase – Saturday, March 27, 2021, 5pm.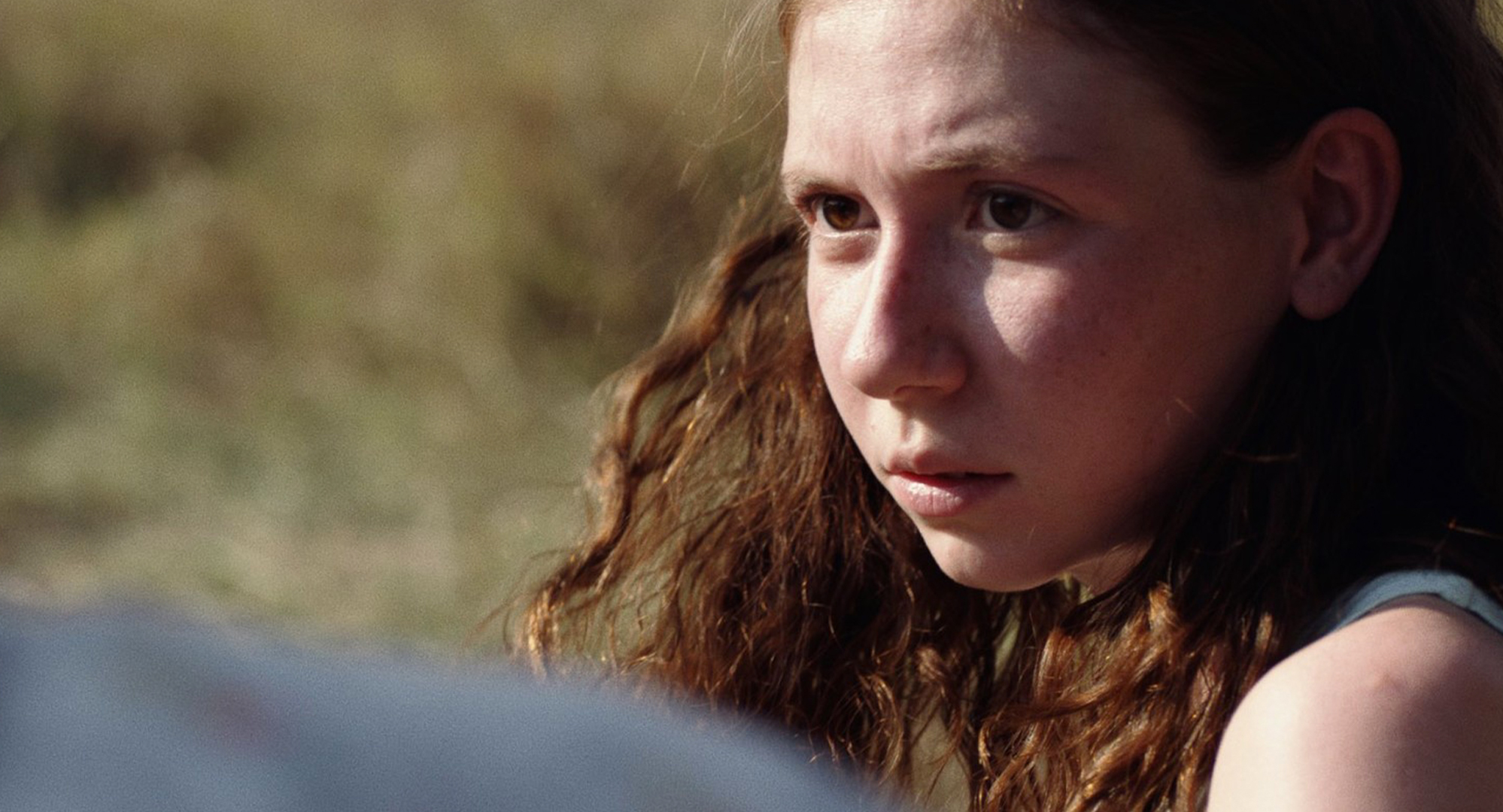 Through Her Eyes Shorts showcase starts with Mamaville, by Turkish director Irmak Karasu.
The film follows a young girl as she spends her summer days with her grandmother watching soap operas, hanging out with boys she may or may not like, and sitting in the shade at the beach—all of which is building on the boredom she feels and sense of sexual awakening she desires.
The film is a meditation on being young and pensive whilst attempting to transition from childhood innocence to full-fledged adulthood.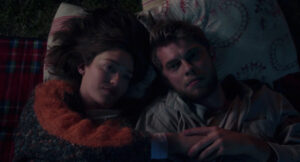 Milena Bennett's The Listening follows a couple—Freya and Dan—who move to the countryside to have their first child. As the pregnancy develops, they lose their grip on reality.
Distance and time, dreams and waking life, the living and the dead converge in this 25-minute short film about isolation—an all-too-relevant topic amidst the current state of the world.
There will be MONSTERS makes a second appearance in this block because as much as it is a genre film, it's also a film about a woman establishing ultimate control.
We won't spend any more time hyping up this 5-minute gem—just consider this a good opportunity to check it out if you miss it the first time around.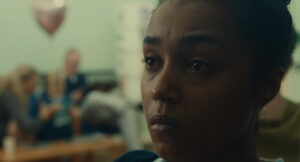 Cinematographer Molly Manning Walker flexes her strong directing and writing chops in Good Thanks, You? A young woman, Amy, played by the talented Jasmine Jobson, finds herself voiceless amidst a sea of bureaucratic incompetence following a violent attack.
Unable to speak about the event to her boyfriend, played by the Michael Ward, Amy must navigate the sea of questions on her own as she grows increasingly distanced from the ones she needs most.
So much is said through the powerful acting and strong script, but the dizzying effect and the sinking experience of watching the film has a lot to do with Molly Manning-Walker's strong command of camera movement and visual storytelling. It's a must-watch film. Trailer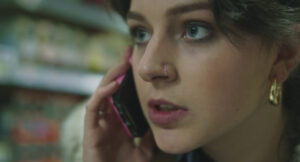 Sister This by Claire Byrne is an Irish drama driven by two strong performances and a solid script which take the form of a phone conversation between an away-from-home working mom and her sister.
As the sisters war over their differing priorities, a child lays himself down in the grocery store pouting for attention.
It's a rather intelligent and compelling spin on the working father trope and an engaging short film.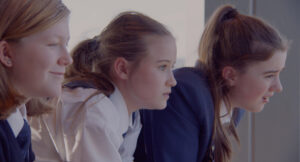 Finally, Peeps by Sophie Somerville closes the block on a hilarious high note. This delightfully weird Aussie selection will have you in stitches.
Peeps provides a peek into the inner world of a turbulent group of teenage girls during their after-school shopping trip. It's equal parts brilliant and original from the opening credits to the final frame.
As shorts programmers wrote in their notes "it did things to me that only a handful of shorts have ever done". It's high praise from a group that have watched nearly 500 short films per year for four years running.
Show ME the Money!!! Shorts Showcase – Saturday, March 27, 2021, 9pm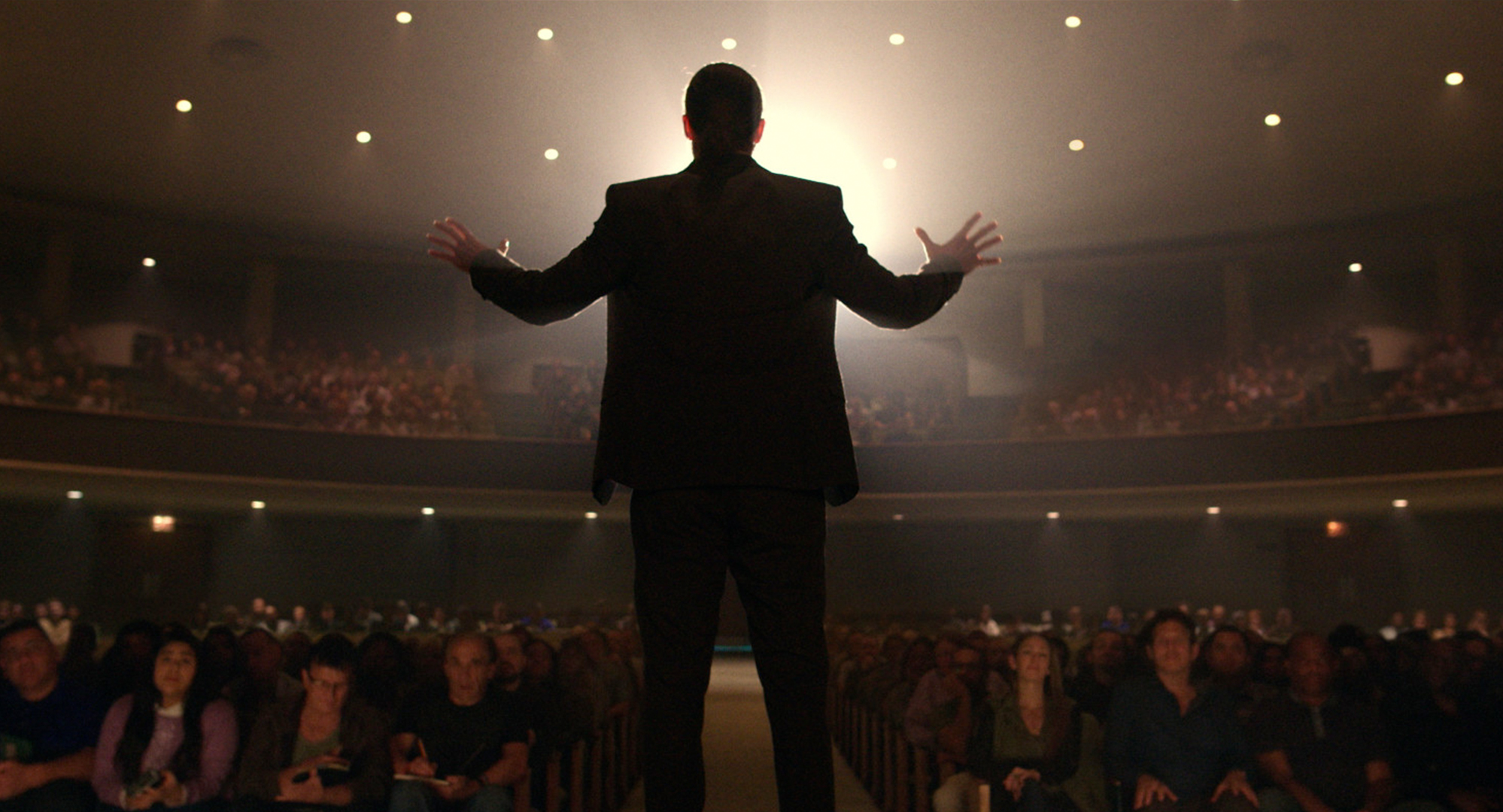 Show ME the Money!!! is an absolutely hilarious short film block which features some of the most brilliant and daring attempts by a hodgepodge of defiant characters to circumvent the overall moral fabric of society.
In Ilya Polyakov's How to Get $100 Million—a young woman goes to extreme lengths on the advice of a self-help guru to achieve her goals—the price is just a little higher than she expected. It's a completely fun and accessible short film which you won't have to think about too much.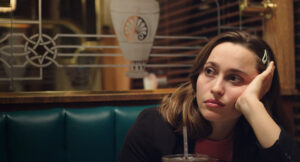 Amandine Thomas' Cherry Cola stars Thomas in the leading role, and it prompts two immediate questions—is the film good because Thomas is a strong director, or is it good because she's a really talented actress?
The programmers answered this question with another question—does it really matter? Point taken. Honestly, it's a little bit of both.
We meet Sherri as she's being fired for stealing from her employer. When her emphatic pleas for reconsideration and mercy are met with contempt, Sherri goes to unimaginable lengths to pay her bills—manipulating everyone and anyone around her.
It's rather unusual to cheer for the bad guy to win. But the bad guy isn't a bad guy—it's a charming bad girl—and it's hard not to root for her when everyone around her is equally cold, equally calculating, or helplessly stupid.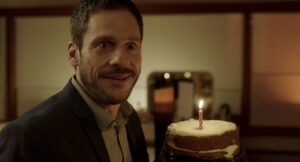 Boris Kozlov's The PIGS Method continues the earlier chapter on slimy self-help gurus. Toni is a father to two children who don't take him very seriously.
His ex-wife is a sex cam worker and his biggest idol is a self-help guru who inspires Toni to write a book—the PIGS method—about using the useless scraps to make something meaningful of your life.
The film features damn-near-perfect acting across the board and serves as a great and subtle exploration of the perceptions of success and the toxicity of social media.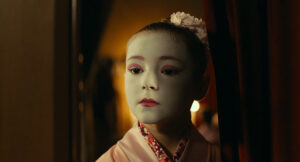 Georgi M. Unkovski's Sticker is one of the most prominent festival darlings of 2020, having premiered at Sundance and gone on to 200+ festivals worldwide.
The film follows a down-on-his-luck Dejan who can't seem to renew his car registration. Equipped with a toy horse for his daughter who is performing in a play that evening, Dejan will do anything within his power to show up for the play to earn his daughter's love forever.
Unfortunately, a series of events and consistent run-ins with the cops will threaten his desired outcome.
It's not derivative, but Sticker will probably evoke a lot of the same feelings as 2012's Live-Action-Oscar-Winner Curfew by Shawn Christensen. It's a total crowd-pleaser. There are surely deeper undertones in Unkovski's work, but the surface is just glossy and substantial enough to work on two levels. Trailer
Cinema Mon Amour – Sunday, March 28, 2021, 3pm.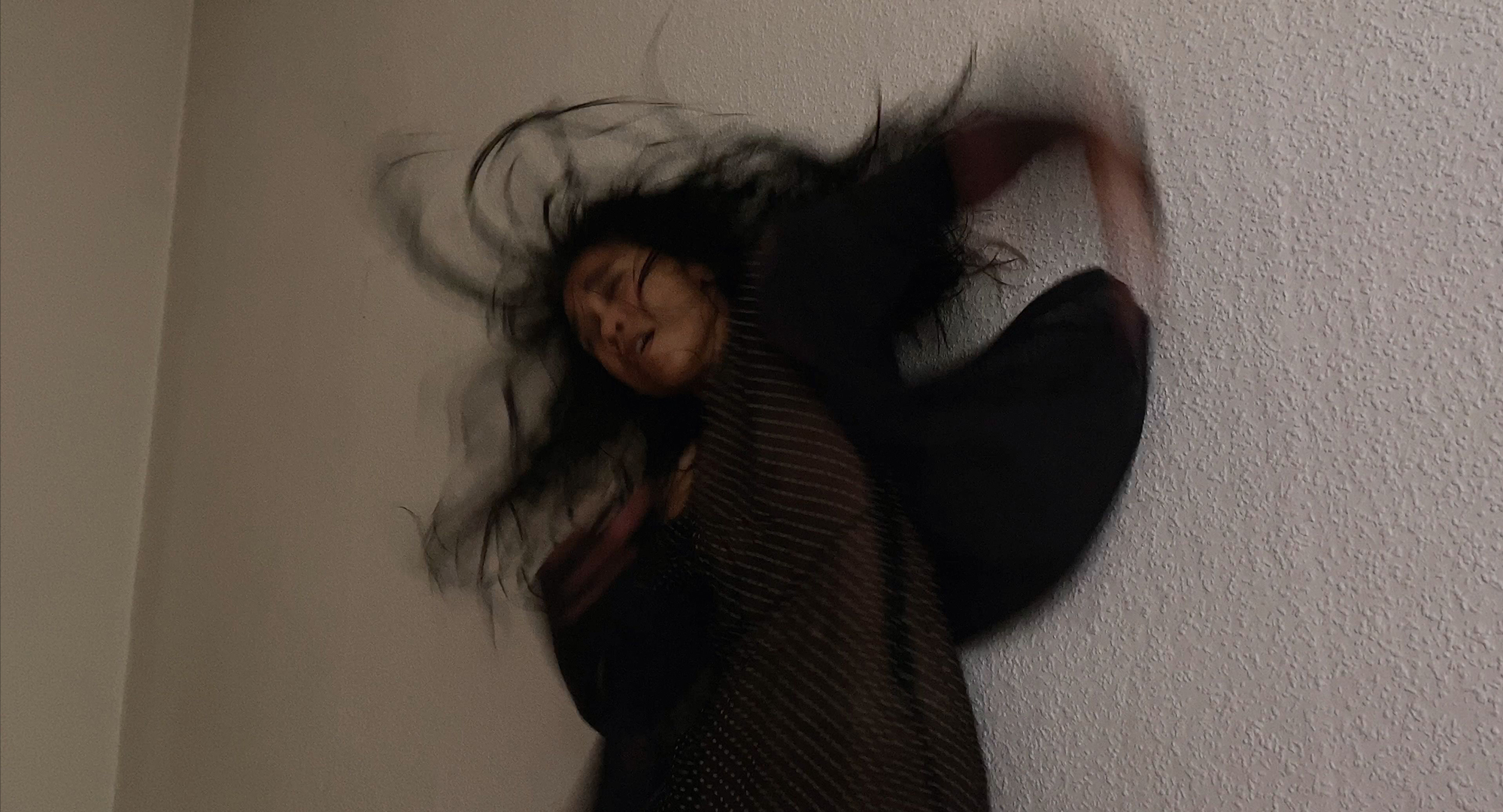 Cinema Mon Amour is a short block devoted to unique and creative expressions—experimental, art-house with a little bit of narrative drama. This block is for the cinematically inclined and initiated crowd. Consider yourself warned.
We start this block with the second and newest short film by Jonathan Glazer—STRASBOURG 1508. The film is an adaptation of Martin Amis's holocaust novel The Zone of Interest, featuring a series of head-banging interpretive dance performances from some of the world's top dancers—filmed in isolation during the pandemic.
The film is as much a protest as it is another brilliant entry into the filmography of one of the world's most interesting directors.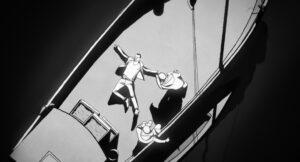 The first of two Pendance Alumni with shorts in the Cinema Mon Amour Short Block is Jonas Riemer with The One Who Crossed the Sea.
The animated documentary tells the story of a GDR refugee who joins the new right. In a folding boat, he flees via Denmark to Western Germany, where the story tips into the dark.
His newly acquired freedom turns into disorientation. Only in a burgeoning nationalist movement does the main character find a new home.
The film poses the elementary question: Where does the fear of the foreign and the desire for isolation really come from?
Riemer created the film" with the Cast&Cut short film grant via Nordmedia, and it continues a lifelong obsession for the young director of genre-blending.
With 2019's Mascarpone, there was a very unique blend of animation with Live-Action. His most recent short is certainly an animated documentary—but flashes the director's chops as an experimental filmmaker as well. We're consistently on edge to learn what Jonas Riemer will do next.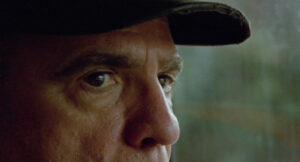 To Sonny by Maggie Briggs and Federico Spiazzi is both a meditation on a simple life and a hyper smart character study of a lonely vending machine delivery driver.
The context for the film is peppered throughout via a series of radio interviews that serve as a backdrop for the audience to re-live the 2016 run-up to the American Presidential election.
The film doesn't necessarily take a side—opting instead to ask questions; who are these people? How can they think the way they think? And have I actually met any of them?
In a world which feels increasingly closed off to debate and discussion, To Sonny urges viewers to sit in the shoes of a simple man, listening to the things he hears all day, seeing the roads he travels, and coming a little closer to seeing him as an actual human being. Trailer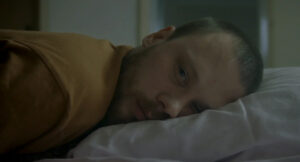 Audiences in Toronto should be familiar with Nikola Polić, given that his earlier short film On My Own had its North American Premiere at Pendance in 2019.
In his most recent short film, Organisms, a young man named Petar finds himself distraught—when after a decade of cohabiting—his sister decides to move out of their shared apartment to start a family of her own.
Unable to cope with the loss, Petar concludes that his definition of family is at odds with the society he lives in.
Organisms represents a maturation for Polić as a storyteller. Many of the thematic elements remain consistent between both films—loneliness, isolation, longing for connection, idealism vs. reality.
This is obviously the work of a director who is still exploring some of the same fundamental questions as he was three years ago. What has changed is how he's doing it.
Organisms feels more focused and surer of itself—it dares to be virtually inaccessible—but only in service of telling the story.
There are so many Easter eggs peppered in throughout the film's 15-minute runtime that a few watchings may be essential to grab all of it. What's clear is that this is an important film from an emerging director who is absolutely finding his voice. Trailer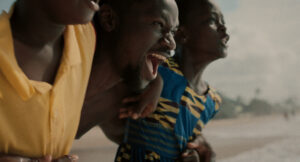 Finally, closing Cinema Mon Amour is 2021 Live-Action-Oscar contender De Yie by Anthony Nti, a 20-minute short film from Ghana which follows 2 children as they're forced to navigate some intense adult situations when they meet a stranger who offers to take them to the beach.
The film is a thrilling and at-times terrifying ride through the eyes of vulnerable children. Nti masterfully subverts expectations at every turn, leaving for one of the richest short-film experiences you're likely to have this year.
That it for the International Shorts at Pendance 2021—to learn more about some of the feature films, you can read an article we wrote highlighting them. To read about some of the homegrown talent from Canada in the Shorts Programme, check here.
---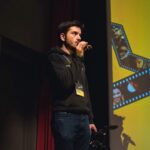 Robert Misovic is a Serbian-Canadian writer and director, the founder of the Pensare Films Studio in Toronto, and the festival director for the Pendance Film Festival. If you'd like to keep up with Rob on social media, you can find him on instagram @pensare.films or reach him directly at robert.misovic@pensarefilms.com